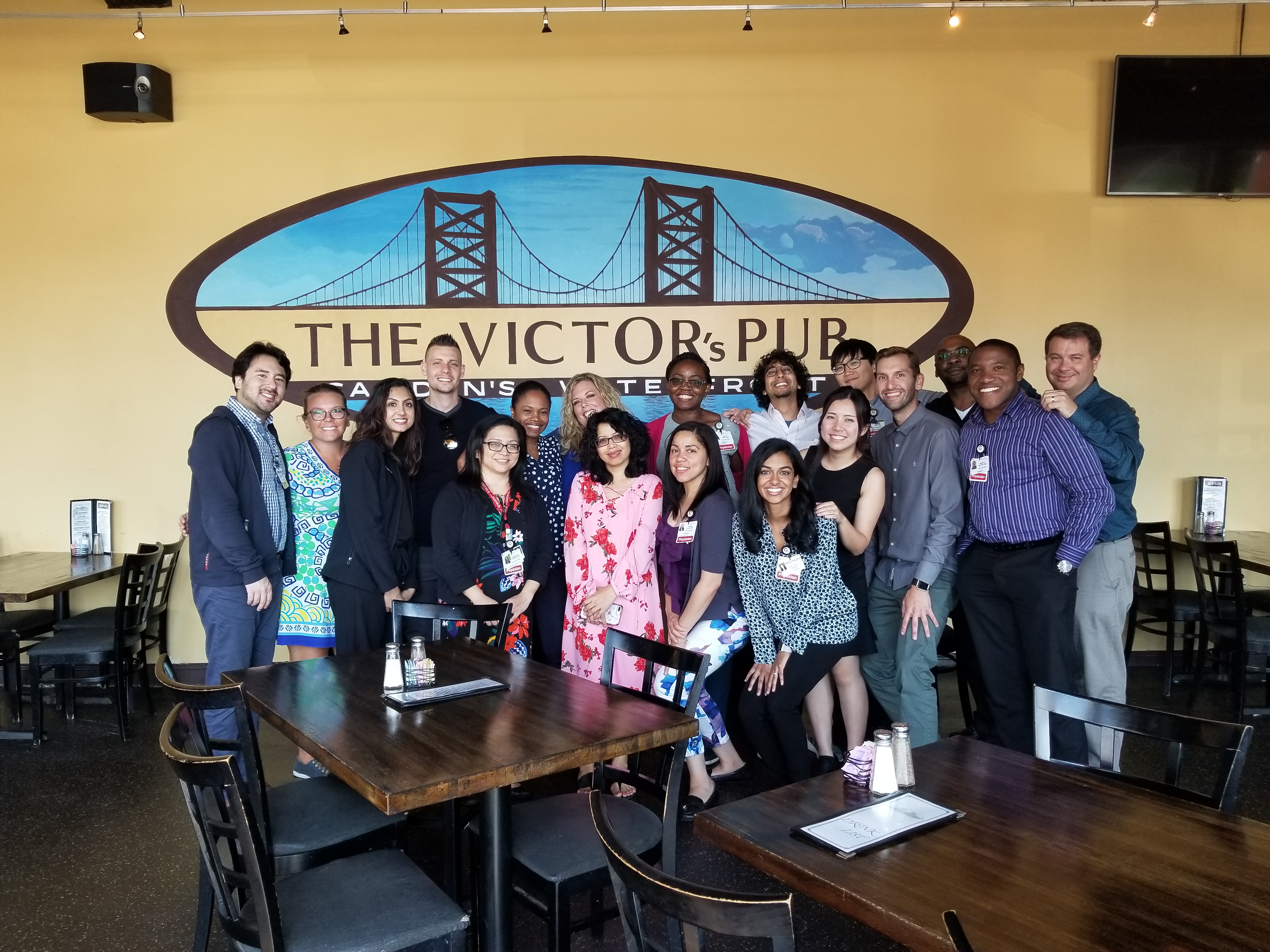 Welcome to the Psychiatry Residency of Cooper Medical School of Rowan University and Cooper University Hospital. Thank you for your interest in our program.
We congratulate you on reaching this phase of your career when you are looking for the residency that best fits your goals and interests and welcome you to consider our programs.
We take pride in our two campuses, Camden and Atlantic City, both with their own unique strengths that collaborate to enrich our residents education. We have the privilege to serve the urban communities of Camden and Atlantic City with broad-based exposure to psychopharmacology, psychotherapy, mood disorders, psychosis, substance abuse, children, adolescents, and elderly populations in diverse clinical settings, including inpatient, outpatient, psychiatric ER, partial hospitalization/intensive outpatient programs, residential, and outreach.
At Cooper University Health Care, we have a diverse yet cohesive group of residents who support each other and we pride ourselves on promoting a family-friendly atmosphere. We offer a multitude of psychiatric services that provide residents with a broad knowledge base so they are well prepared for either general practice or fellowship training.
The residents learn in a very supportive environment and have access to faculty members who are not just excellent teachers but are nationally recognized leaders in various subparts of psychiatry. Residents also have the opportunity to teach medical students at both campuses which further promotes and enriches their academic experience.
The manageable work load has allowed residents to cultivate their own interests with the utmost support from the program. We have ample and expanding research opportunities, including the opportunity for a research track for interested residents. Our residents frequently present at various national and regional seminars and meetings and have been recipients of various awards and prizes. Our geographic location grants residents access to renown psychodynamic psychotherapy and CBT learning centers in Philadelphia. Our residents have attended vigorous programs at the Psychoanalytic Center of Philadelphia to sharpen their psychotherapy skills.
Our central location also allows residents to explore and enjoy Philadelphia, Atlantic City, the Jersey Shore, New York, and Washington D.C.
This program is well equipped to prepare residents for the next step of their career, whatever it may be. We are very proud that our recent graduates have matched at various prestigious fellowship programs in a variety of branches of Psychiatry including child and adolescent, addictions, geriatrics, and forensic psychiatry.
We are confident that at Cooper, you will be trained to handle any clinical situation with confidence and achieve your career goals!
Sincerely,
Kirsy Japa, MD
Chief Resident, Cooper

Dilys Ngu, MD
Chief Resident, Atlantic City