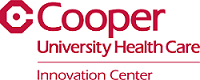 The Cooper Innovation Center (CIC) is a service department of The Cooper Health System, a New Jersey non-profit corporation. One of its functions is to protect both patentable and unpatentable ideas and/or conceptions relating to products and processes developed by personnel of Cooper University Health Care (Cooper).
Mission
Improving health outcomes by supporting the transfer of Cooper innovations to the marketplace while promoting a culture of innovation and entrepreneurship.
Leadership
Michael Kirchhoff, MD
Chief Innovation Officer, Cooper Innovation Center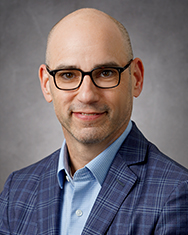 Michael Kirchhoff, MD, is the Chief Innovation Officer at Cooper University Health Care, where he actively practices Emergency Medicine. He is also an Associate Professor at Cooper Medical School of Rowan University.
He currently helps to drive organizational intellectual property commercialization as the head of the Cooper Innovation Center. His team plays a key role in identifying and development of clinical innovation. He also currently serves on the board of Stemplant, LLC, a vascular technology company.
He has been on key teams that have brought new business units to Cooper including Emergency Medicine Contracted Services, Urgent Care, Emergency Medical Services, and the Helicopter Transport Program. He has over 25 years of technology experience developing applications for clinical rounding and documentation, Graduate Medical Education procedure tracking, hospital revenue cycle audit, external provider post-acute communication, and ED over-crowding surveillance.
Dr. Kirchhoff also serves as the Patient Safety Officer for the health system. He has served as the Director of the Center for Urgent and Emergent Services, as well as the Medical Director of the Cooper Emergency Department and Urgent Care clinics.
Neal Lemon, PhD, MBA
Director, Cooper Innovation Center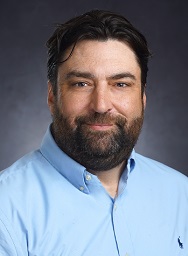 Dr. Neal Lemon is the founding Director of the Cooper Innovation Center where he is helping to rapidly accelerate invention development and startup activity in line with Cooper University Health Care's objectives. Neal has 15+ years' experience in technology transfer and innovation management working in Germany, Ireland, Canada, and the USA. Prior to joining Cooper, Neal was a member of the PENN Center for Innovation (PCI) team at University of Pennsylvania. As an Associate Director at PCI, in addition to responsibility for IP protection and licensing, Neal successfully helped with startup formation and seed funding. Originally from Canada, Neal's education includes a PhD in Neurophysiology (Ruhr University Bochum, Germany) and an MBA with a focus on International Business and Finance (University of Victoria, Canada). In addition to his experience in technology transfer, Neal was Director of the Targeted Therapeutics and Theranostics Program at Dublin City University, which included a focus on pain management.