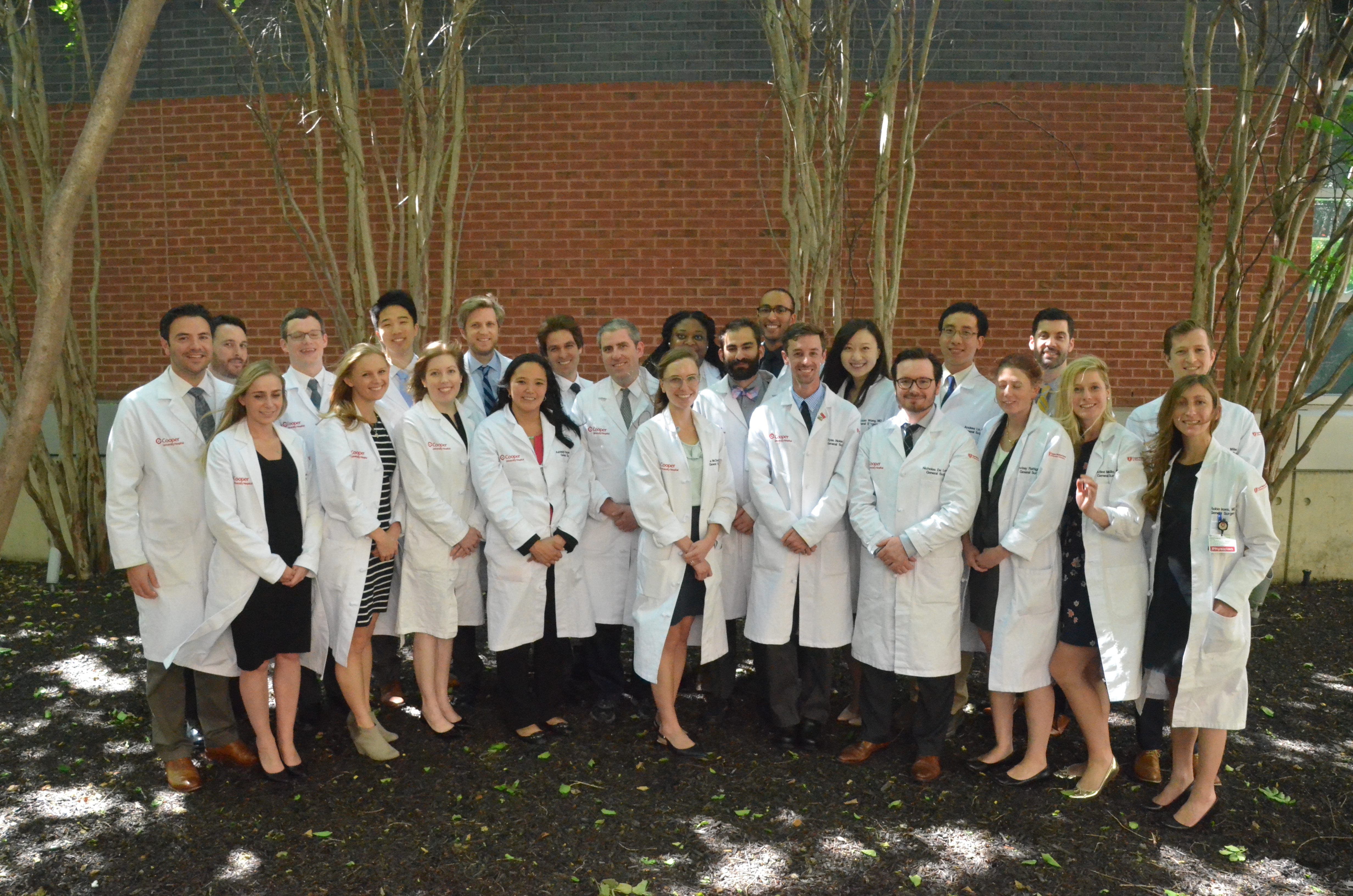 The General Surgery Residency at Cooper Medical School of Rowan University and Cooper University Health Care Program is a categorical track for medical school graduates wishing to achieve eligibility for the American Board of Surgery examination in the specialty of general surgery. Four medical school graduates are accepted into the first year of our six-year program in general surgery. The first, second, fourth, fifth, and sixth are clinical years. The third year is spent in research with limited clinical responsibility. Our residency program centers upon the principal components of general surgery, with an established curriculum that challenges the individual resident academically and technically. The goal of the program is to produce an effective, knowledgeable, and capable practitioner of the art and science of surgery. 
The faculty practices provide a rich exposure to the principal components of general surgery including diseases of the head and neck, breast, skin and soft tissues, alimentary tract, abdomen, vascular system, endocrine system, comprehensive management of trauma and emergency surgery, and surgical critical care. There is also broad exposure to other subspecialties of surgery, including cardiothoracic, pediatric and plastic surgery. All clinical rotations are served at the main campus except for one month of solid organ transplantation in the third year, and three months in general and vascular surgery performed at a nearby community hospital during trainees' fourth year. A Surgical Skills Lab that encompasses both open and laparoscopic skills complements the clinical experience.
The goals of the research year are to acquaint the future surgeon with the process of surgical research so as to allow a critical appraisal of the literature as well as to emphasize academic productivity with both presentations and publications. The director of surgical research supervises this experience, developing a plan that focuses on areas of interest to the trainee. A vigorous basic science research program is ongoing at the main campus.
Many recent graduates have opted for further training in a discipline of general surgery. Fellowships have been obtained throughout North America in premier programs in breast, cardiothoracic, colorectal, endocrine, advanced laparoscopic, plastic, vascular, and trauma surgery.
The large number of full-time faculty at our campus in all surgical disciplines allows a close relationship between attendings and resident. Our program emphasizes the importance of graduated responsibility for the trainee to foster development of surgical judgment. Emphasis is placed on ambulatory surgery and continuity of care between resident and patient.