Dear Applicant:
Congratulations on choosing Psychiatry as your specialty!  Our field has grown in status, prominence and recognition in recent years as a growing number of Americans are seeking mental health treatment for a variety of disorders and disabilities. Moreover, the public health impact of psychiatry has grown tremendously with the advent of new medical and psychosocial therapeutics, and with the realization that "integrated behavioral health" offers many advantages over traditional approaches to patient care. There are many rich and rewarding career opportunities awaiting you – and we are excited to welcome you to our amazing profession! Cooper University Health Care is a truly unique place to learn psychiatry. Our teaching program is focused on training outstanding clinicians who are able to practice psychiatry in a variety of settings including community programs, general hospitals, outpatient clinics and integrated behavioral health practices linked to primary and specialty medical-surgical care. We treat diverse populations in a multidisciplinary setting that emphasizes collaborative care, teamwork and a strong commitment to clinical excellence. And we have tremendously talented and devoted faculty members who truly enjoy teaching residents about every aspect of psychiatry – from psychopharmacology and applied neuroscience to psychotherapy and systems interventions.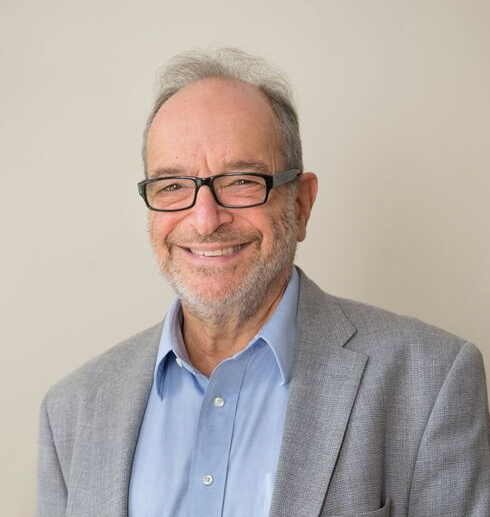 I joined the Cooper faculty in February 2020 in order to help create a new vision for the Department of Psychiatry and Behavioral Health. One of the most important reasons for my decision to come here is the strong commitment the health system has made to investing in our department including our teaching programs. Building upon our strong foundation of community-focused and hospital-based services, we are embarking on an exciting plan to grow our ambulatory practices throughout Southern New Jersey, to expand our Integrated Behavioral Health program, and to link with community-based health/mental health providers in Camden and surrounding counties. We're very excited about our recently acquired outpatient building at 400 Chambers Street, just one block from the Main Hospital. This will become the home of several important new subspecialty services including the Neuromodulation and Integrative Psychiatry (NIP) program, headed by Dr. Basant Pradhan; the Center for Child, Adolescent and Family Services; and the Cooper Integrated Behavioral Health Program. We are also launching new clinical programs in Geriatric Psychiatry (including a joint service with Neurology to treat patients with late-onset cognitive disorders), Women's Mental Health, and Adult ADHD. And we will continue to deepen our inter-connection with Cooper's Addiction Medicine and Behavioral Medicine programs. Psychiatry residents will have the opportunity to take part in these new clinical offerings as part of the third- and fourth-year rotations.
Moving beyond the Department of Psychiatry and Behavioral Health, we are embarking on a broader institutional initiative, Cooper Total Health, an innovative model for wellness, resilience and compassionate care – which will bring together expert health care practitioners and support personnel from a variety of disciplines, backgrounds and clinical perspectives to better serve our patients and their families.  By eventually doing away with barriers to truly integrated behavioral/medical service delivery, it aims to transform the ways in which patient care is delivered throughout Cooper University Health Care and to have an impact on the public health of the communities of South Jersey.  
If you're looking for a wonderful, culturally diverse, community-oriented, socially minded training program which will prepare you for your career in psychiatry, I'm certain you'd be happy at Cooper. I look forward to welcoming you to your virtual visit to our special place in Camden, NJ.
Very truly yours,
Anthony L. Rostain, MD, MA
Chief and Chair, Department of Psychiatry