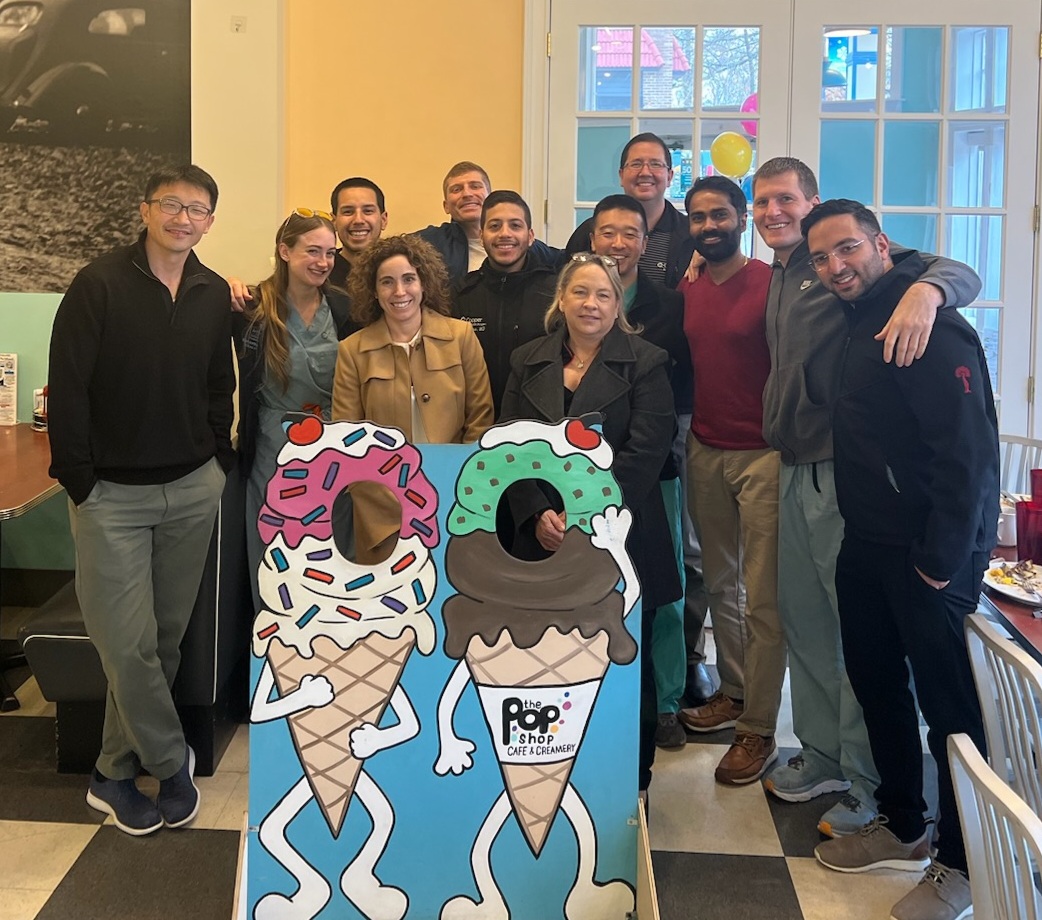 The Orthopaedic Surgery Residency Program at Cooper University Health Care (CUHC) and Cooper Medical School of Rowan University (CMSRU) aims to create orthopaedic surgeons who provide excellent musculoskeletal care with compassion, skill, integrity, and equity.
As the dominant tertiary referral hospital in southern New Jersey, Cooper University has been a training site for visiting orthopaedic residents for over 30 years. In 2013, the residency program started with 2 residents per year. In 2023, we were granted an expansion to 3 residents per year.
Cooper's Orthopaedic Surgery residency is a rigorous, five-year training program that focuses on:
Early exposure to the operating room with graduated autonomy.
Mentorship model of training with faculty.
Opportunities for research and academic pursuits.
Resident well-being and self-care.
Multidisciplinary patient care and collaborative research projects.
Residents spend the majority of their time at Cooper University and with core faculty. The only offsite rotation is in pediatric surgery which takes place at Shriner's Hospital for Children and St. Christopher's Hospital for Children in Philadelphia during the PGY-3 year.
Additionally, our residents have the opportunity to attend conferences such as Orthopaedic Grand Rounds, daily fracture conference, tumor conference, bimonthly journal club, and more. There are opportunities for clinical research and each resident will be encouraged to complete at least one project during the five-year program. At our annual Research Day, residents have the opportunity to present their research to the department and invited guests.
We are proud of the program we have here at Cooper. Joining the Cooper Orthopaedic family will ensure you will become an excellent Orthopaedic surgeon who can make a lasting impact in the community and the world.
To learn more about our application process and requirements, please go to "How to Apply" section of the website.
Cooper Orthopaedic Surgery Residency News
1. Congratulations to our PGY-4's on their incredible Fellowship Matches!
Adel Mahjoub, MD (right)- Foot and Ankle, Harvard Massachusetts General Hospital
Jigar Gandhi, MD (left)Spine, Harvard Beth Israel Deaconess Medical Center
Rock Hwang, MD (middle)- Orthopaedic Trauma, The Campbell Clinic at The University of Tennessee
2. Cooper Orthopaedic Surgery Program Top 10 Most Viewed
10 most-viewed orthopaedic surgery residency programs | AMA (ama-assn.org)
3. Doctor assembles leg bones in record time at Texas convention