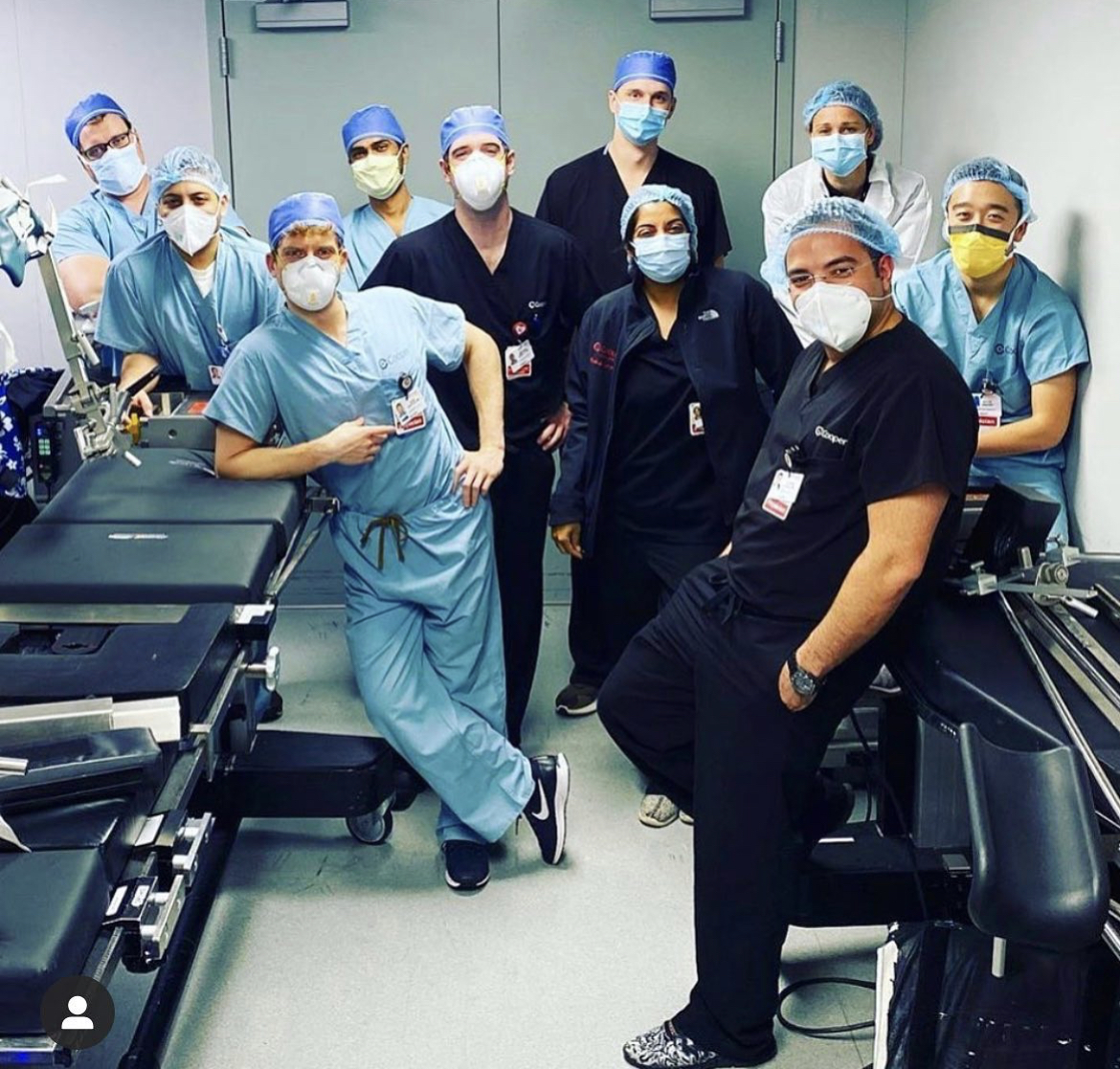 The Orthopaedic Surgery Residency Program at Cooper University Health Care, the dominant tertiary referral hospital in southern New Jersey, prepares physicians for excellence in providing compassionate and excellent musculoskeletal care to orthopaedic patients.
For more than 30 years, orthopaedic surgery residents have received top-level training at Cooper in areas such as trauma, sports medicine, spine, adult reconstruction, tumor, hand, and microvascular surgery. In 2013, the ACGME approved Cooper University Health Care to start an independent orthopaedic surgery residency program with two residents per year.
Cooper's Orthopaedic Surgery Residency is a rigorous, five-year training program that will prepare residents to be leaders in the orthopaedic community. We follow the requirements of the ACGME. Upon completion of this program, residents will have the knowledge and skills necessary to go directly into practice as well-trained orthopaedic surgeons.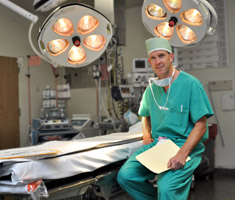 The Orthopaedic Surgery Residency is primarily concentrated within Cooper University Hospital. The only time residents will be off-site is for their pediatric orthopaedic surgery rotation. This rotation is during the third year of training and is four months in length. It takes place at Shriner's Hospital for Children in Philadelphia.
Residents rotate through all subspecialties during the five-year program, obtaining adequate exposure to all disciplines of orthopaedic surgery. Residents are given increasing responsibilities as their surgical skills allow; and, a high volume of cases ensures that residents will have the opportunity to hone their surgical skills while being exposed to a diverse case load.
Additionally, our residents have the opportunity to attend conferences such as orthopaedic Grand Rounds, daily fracture conference, tumor conference, bimonthly journal club, and more. There are opportunities for clinical research and each resident will be encouraged to complete at least one project during the five-year program. At the annual Research Day, all residents have the opportunity to present their research to the department and invited guests.