Additional Teaching Faculty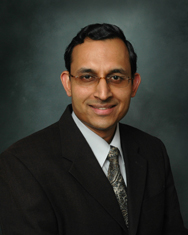 Director, Internal Medicine Residency Research Program
About Me
Dr. Roy is an Associate Professor of Medicine at Cooper Medical School of Rowan University. In addition to being the Outpatient Primary Care Teaching Faculty of the Internal Medicine Residency Program and the Director of the Residency Research Program, he is also the Medical School Internal Medicine – Primary Care Co-Course Director.
His main specialty interests are primary care, preventive medicine, medical research and medical education. He has published many research articles in the local, state, national and international conferences and journals. Dr. Roy encourages residents to contact him to get involved in research opportunities.
Additional Core Faculty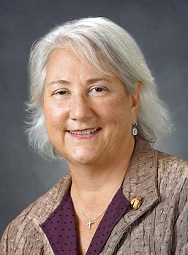 Designated Institutional Official
Professor of Medicine, CMSRU
About Me
Antoinette Spevetz, MD, FCCM, FACP, is a graduate of Hahnemann University Medical School. She trained as an intern and resident at Abington Memorial Hospital, where she was selected to be a Chief Resident. She then completed a fellowship in Critical Care Medicine followed by a fellowship in Pulmonary Medicine, both at Cooper University Hospital. After her fellowships, Dr. Spevetz became an Assistant Professor of Medicine at the University of Florida at Jacksonville, where she was Director of the Intermediate Care Unit and became actively involved in residency education. After four years in Florida, Dr.Spevetz took a position as Director of Critical Care for Upper Chesapeake Health System in Maryland, where she also served as Chief of Pulmonary Medicine. Dr. Spevetz is very involved in national critical care organizations, including the Society of Critical Care Medicine, where she is the past Chancellor of the Board of Regents. She is also active in graduate and continuing medical education, serving as a member of the Liaison Committee to the American Board of Internal Medicine as well as several guideline committees. Dr. Spevetz was the 2007 recipient of the Critical Care Teaching Award. Dr. Spevetz was also a former President of the Internal Medicine Section of the SCCM and prior Chair of the ABIM Critical Care Medicine review courses. Dr. Spevetz is Director of the Intermediate Care Unit as well as Director of Operations for the Intensive Care Unit at Cooper. In 2009, Dr. Spevetz was appointed Senior Medical Director of Education within the Office of Academic and Medical Affairs and Designated Institutional Official for all Cooper Residency & Fellowship Programs for our ACGME Accreditation.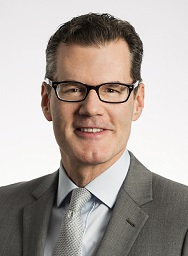 Chairman and Chief, Department of Medicine
Professor of Medicine, CMSRU
Professor of Emergency Medicine, CMSRU