PGY-2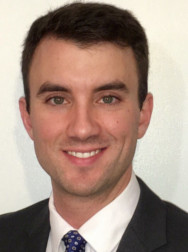 R. Matthew McLarney, MD

Year:
PGY-2
Hometown:
Lowell, MA
Undergraduate School:
Wesleyan University, Middletown, CT
Medical School:
Lewis Katz School of Medicine at Temple University, Philadelphia, PA
Internship:
Crozer-Chester Medical Center, Upland, PA
Clinical Interests:
Psychodermatology, dermatologic surgery, and dermatologic education.
Personal Interests:
Skiing, rowing, weightlifting, CrossFit, dogs, and education.
PGY-3
Michael A Renzi Jr., MD

Year:
PGY-3
Hometown:
Haddonfield, NJ
Undergraduate School:
Drexel University, Philadelphia, PA
Medical School:
Cooper Medical School of Rowan University, Camden, NJ
Internship:
Cooper University Hospital, Internal Medicine, Camden, NJ
Clinical Interests:
Dermatologic surgery, cosmetic, and dermatopathology.
Personal Interests:
Golf, wakeboarding, snowboarding, and trying new restaurants.
PGY-4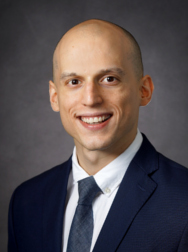 Bilal Fawaz, MD

Year:
PGY-4
Hometown:
Dallas, TX
Undergraduate School:
Southern Methodist University
Medical School:
Texas A&M Health Science Center College of Medicine
Internship:
Saint Joseph Hospital