Gynecology Morning Report Conference
Every Monday from 7:15 a.m. to 8 a.m.
Led by one of the senior residents, this provides a forum for the clinical review of a gynecologic clinical case. These sessions are interactive and facilitate discussion regarding patient management.  At the end of these sessions, board review questions pertaining to the topic covered that day are reviewed. These conferences are attended and monitored by faculty members.
Departmental Grand Rounds
Every Tuesday from 7:30 a.m. to 8:30 a.m.
During Grand Rounds, which take place at Cooper Medical School of Rowan University, there is a designated guest speaker on various topics related to Ob/Gyn. We bring in experts within the field to cover the most up to date information on a variety of topics. These sessions are often interactive. This is also the forum for residents to present cases at Morbidity and Mortality Conference. In addition, the annual Grody Great Debates is held during Grand Rounds. This is an educational, fun, and competitive event in which residents form teams mentored by a faculty member on controversial issues within the field of OB-GYN and defend their case in front of the faculty and designated judges.  
Obstetrical Morning Report Conference
Every Friday from 7:15 a.m. to 8 a.m. 
Led by one of the senior residents. During this time, a fetal monitoring strip is presented and interpreted by the residents. Often, a clinical topic such as diabetes, pre-eclampsia, autoimmune disorders, or other high risk pregnancy issues are covered throughout the presentation as well. These sessions are also interactive and facilitated weekly by one of the Maternal Fetal Medicine faculty members.
Formal Didactics
Every Friday from 8 a.m. to 11 a.m.
During this time residents are protected from their clinical responsibilities. These sessions including formal and interactive lectures by department faculty as well as outside speakers from other specialties on topics of interest, as well as presentation and discussion of chapter reviews, ACOG bulletins, and prologue/board review questions.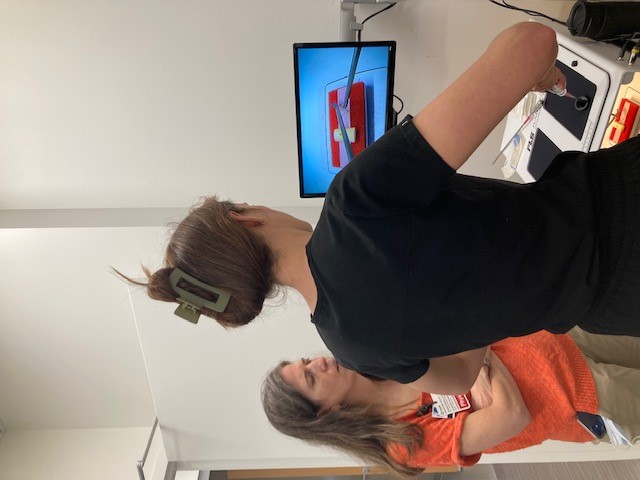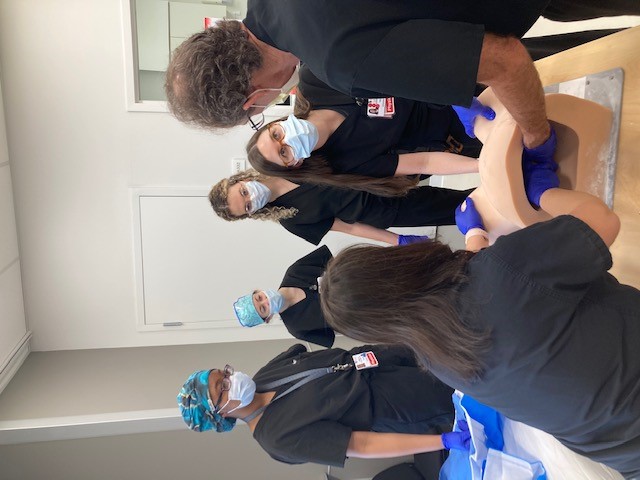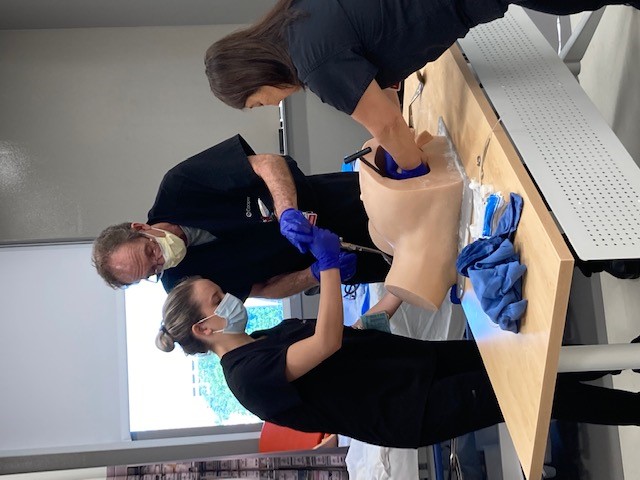 Four Skills Days per year are included in the annual didactic schedule
Monthly Journal Club
Takes place at a faculty member's house. During these sessions, three residents are chosen to each present and critique one journal article. Each resident works with a faculty mentor for this presentation. These sessions provide educational time for our faculty and residents together outside of the hospital setting in a more social environment.