Teaching Faculty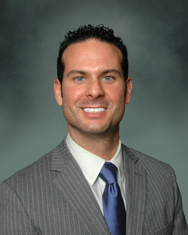 Division Head, Pain Management
Associate Professor of Anesthesiology, CMSRU
About Me
Dr Sabia grew up in North Jersey and came to Cooper for his internship and Anesthesiology residency. After completing his Chief Residency at Cooper, he worked as an attending anesthesiologist for one year then moved to New York City to complete a Pain Medicine fellowship at Beth Israel Medical Center. After one year of private practice, he decided to come back to Cooper to start an ACGME-accredited Pain Medicine fellowship training program. He took over as Division Head in 2013 and has grown the program clinically and academically. He enjoys spending time with his family, dining out, and travel.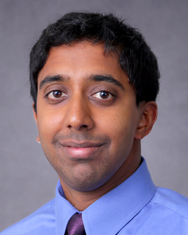 Program Director, Pain Medicine Fellowship
Assistant Professor of Anesthesiology, CMSRU
About Me
Dr. Ganguly grew up in New Jersey and completed his seven-year BA/MD program with Rutgers University and New Jersey Medical School. He then performed his anesthesiology residency at Stanford University.
As much as he loved the West Coast, the yearning for home led him to return to New York City for a fellowship at the Tri Institute Pain Fellowship with Cornell NYP, Memorial Sloan Kettering Cancer, and Hospital for Special Surgery. He has joined the Department of Anesthesiology at Cooper as an anesthesia and pain management specialist and could not be happier to be back home.
In his free time, Dr. Ganguly enjoys being a husband, a father, traveling, and reading nonfiction.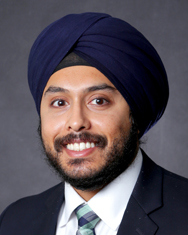 Associate Program Director, Pain Medicine Fellowship
Assistant Professor of Anesthesiology, CMSRU
About Me
Dr. Jasjit Sehdev was raised in Baltimore, MD; however, being born in Hoboken, NJ, he is a Jersey native at heart. He completed a competitive seven-year BS/MD program at Drexel University and Drexel University College of Medicine in Philadelphia, PA. During his surgical intern year, he trained at Allegheny General Hospital in Pittsburgh, PA.
Dr. Sehdev moved back to Philadelphia and completed his residency and fellowship training in Anesthesiology and Pain Management at Cooper University Hospital in Camden, NJ. He enjoyed his time during training so much that he joined the Cooper family as clinical and academic faculty. He has been in practice since 2016 as an anesthesiologist and interventional pain specialist in the Department of Anesthesiology. In his free time, he enjoys hiking, traveling, football, basketball, tennis, golf, and spending time with family.