PGY 5

Lauren Burton, MD

Year:
PGY 5
Hometown:
Westborough, MA
Undergraduate School:
Colgate University, Hamilton, NY
Medical School:
Sidney Kimmel Medical College at Thomas Jefferson University, Philadelphia, PA
Residency:
Jefferson Health-Abington Hospital
Personal Interests:
Oil painting, Yoga: Vinyasa, Bikram, Restorative, Traveling- Upcoming trips to Colombia, Greece, Turkey, and Hawaii, Cooking and developing new recipes, Wine tasting, Jam-bands, Thrill-seeking: Bungee-jumping, skydiving, scuba diving (SDI-certified Open Water Diver)


Morgan Enty-Watson, MD

Year:
PGY 5
Undergraduate School:
Oklahoma State University, Stillwater, OK
Medical School:
University of Oklahoma College of Medicine, Oklahoma City, OK
Residency:
University of Tennessee Health Science Center, Memphis, TN
Personal Interests:
I relieve stress by cooking and baking/cake decorating, reading, movies, and playing board games. I love hanging out with
friends and pick up games of volleyball and kickball. But I also spend time with my thoughts doing other outdoor
activities, like running, biking, hiking, and gardening. I enjoy learning about other cultures and traveling in and outside of
the United States.
PGY 6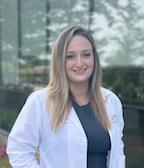 Alicia Palmieri, DO

Year:
PGY 6
Hometown:
Linden, NJ
Undergraduate School:
Dickinson College, Carlisle PA
Medical School:
Philadelphia College of Osteopathic Medicine, Philadelphia PA
Residency:
Jersey Shore University Medical Center, Neptune NJ
Clinical Interests:
Urogynecology
Personal Interests:
Working out, cooking, painting
PGY 7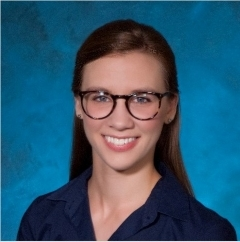 Erica Lynne Eggers, MD

Year:
PGY 7
Hometown:
Knoxville, TN
Undergraduate School:
Vanderbilt University, Nashville, TN
Medical School:
University of Tennessee Health Science Center College of Medicine, Memphis, TN
Residency:
University of South Florida Tampa, FL. ACGME Residency Obstetrics and Gynecology
Clinical Interests:
Urogynecology
Professional Goals:
Anticipated Thesis: "Investigations into the endocannabinoid pathway in bladders of patients with OAB syndrome"
Personal Interests:
Spending time with my dogs, traveling, and cooking.