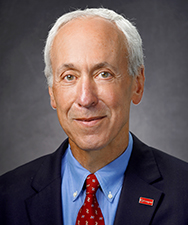 It is with great personal pride that our Department graduated its 25th class of residents this past June (226 total graduates) and began our 28th year. Late summer is always a very exciting time of year, as we've said goodbye to our graduates who are settled into new fellowships and clinical positions and have welcomed and oriented our intern class. Providing optimal care and our tradition of exemplary clinical education has been our priority as we emerge from COVID.  Our recent graduates embraced and benefited from our Department's culture of learning, teamwork and mentorship.  In the past 4 years we met the challenge to assist Drexel /Hahnemann EM trainees and gained RRC approval to expand to 13 residents per year; graduated our inaugural Medical Education Fellow and met approval as a Level 3 Geriatric ED!
Our seniors often communicate a few weeks into new positions: "A card is not enough to express my gratitude for everything you have provided me and the program. You have taught me so many pearls in the ED and thank you for trusting me to care for your patients, giving me confidence, and for helping shape me to become a professional, competent, compassionate attending, with attention to longevity through wellness. Thank you, thank you, thank you!"
Cooper University Health Care is vibrant and thriving in South Jersey. Our ED census topped 82,000 patients in 2019 with almost 13,000 being children and has rebounded in 2022 to near these levels and acuity. I have been in a leadership role at Cooper and our medical school (Cooper Medical School of Rowan University) for 38 years and Emergency Medicine has the utmost respect of all departments and the Dean. In 1995 our residency was accredited, in 1997 we were the 54th academic department of Emergency Medicine established in the country, and in 2016 CMSRU graduated its first class. In 2004 we joined an elite group of departments of emergency medicine with NIH grant support, which continues to this day. I am actively involved in every strategic decision that impacts Emergency Medicine and meet regularly with the Co-presidents of Cooper University Health Care, and the Dean of CMSRU. In addition, my appointment on the Board of Trustees and Executive Committee of Chairs at Cooper has provided me the opportunity to represent all faculty. This means I have support to continually improve operations in the ED, our residency, fellowships, student programs, and clinical research. We had a central role in the exciting development and maturation of Cooper Medical School of Rowan University, South Jersey's first four-year allopathic school. Our eighth class graduated in May and EM Faculty and fellows/residents are actively teaching at CMSRU.
Our graduates are extremely competitive in academic, fellowship, and community positions. The central theme of training at Cooper is our residents' sense of ownership of our department from day one and our commitment to maintaining the balance of service and education. Expertise in all areas of EM with specific emphasis in Critical Care, Pediatrics, Ultrasound, EMS, interpreting EKGs, advanced approach to OUD, systems-based practice, billing/coding, QI/QA education, and patient experience education makes our graduates very attractive. We have a unique focus training our residents administratively and teach how to negotiate finances post training. We provide the highest quality emergency care for our patients, while teaching the future clinicians and leaders of our specialty. You will not find a more supportive environment in which to train. I look forward to focusing all my efforts, and those of my diverse talented faculty, to your education in the Emergency Department.
Our Division of Pediatric Emergency Medicine provides state-of-the-art pediatric care and education in an adjacent, yet separate eight-bed pediatric ED. Ultrasound is utilized daily in our practice diagnostically and therapeutically, in the ED, Trauma, and ICU and we're training our fourth US fellow. We are actively involved in the Camden community, including grant support for victims of violence, outpatient addiction services, EMS leadership, and local educational speaking engagements. We have funded several initiatives to study and address ED throughput, utilize a modular curriculum, expanded faculty coverage of the ED for specific teaching, implemented "split flow" front end care of patients, and received over $800,000 in NIH grant support. We have developed three unique EM-run community Urgent Care Centers, which support Cooper's overall mission. Our expertise was sought by a local rural hospital in Salem (Inspira), and Cooper emergency physicians (all residency alumni) and hospitalists have been providing care at Salem Medical Center since July 2015.  Our graduates have stayed at Cooper in 2023 in EMS and US Fellowships.
It has been wonderful post COVID to have visiting students rotating in our department again. A recent past student rotator contacted me and stated:
 "As a rotating student I had the opportunity to see firsthand how incredible the culture is in your department and how happy both faculty and residents are on a daily basis. Cooper aligns with many of my career goals, as resident and student mentorship and education are valued and prioritized. From the incredible sim sessions to dedicated student teaching shifts, to mini "chalk talks" held by the Chiefs, the dedication to teaching was truly unmatched. It struck me how much opportunity, support and empowerment you offered to female faculty, a program characteristic which cannot be understated. I've appreciated how incredibly special Cooper is!"
Your biggest challenge will be selecting the program that fits your individual career goals. I hope this additional information assists you in your decision. Our diverse faculty love emergency medicine at Cooper, and our residents are very special, integral members of our department. Perhaps you will have the opportunity to join us!
Michael Chansky, MD
Chair and Professor of Emergency Medicine
Cooper Medical School of Rowan University