The Bhandari Lab is a developmental biology lab focused on BPD and HALI.
About Our Lab
The Bhandari Lab is a developmental biology lab focused on understanding the pathogenesis of hyperoxia-induced injury and repair in the developing lungs. Using murine models of bronchopulmonary dysplasia (BPD) and hyperoxic acute lung injury (HALI), we primarily study how molecular mediators and signaling pathways of inflammation, vascularization, and cell death contribute to disease phenotypes. The ultimate aim of the lab is to be able to translate our work into a better understanding of the pathogenesis of BPD in the premature infant to allow improved targeting of therapeutic interventions.
Members of the lab are also working on clinical and translational projects related to the genetic susceptibility to BPD, improvements in non-invasive ventilation of neonates, and screening for biomarkers for neonatal sepsis.
Research Projects
Novel drugs for the treatment of BPD
Sex differences in BPD
BPD-associated pulmonary hypertension
Novel biomarkers in BPD
Small RNAs as regulatory molecules in BPD
Regulatory pathways in BPD
Neurodevelopmental changes in BPD
Post-translational modifications in BPD
Cellular organell dysfunction in BPD
Senescence in BPD
Read more about our research projects here.
Expression of Chloride Ion Channel (CLIC)4 in Human Baby Lungs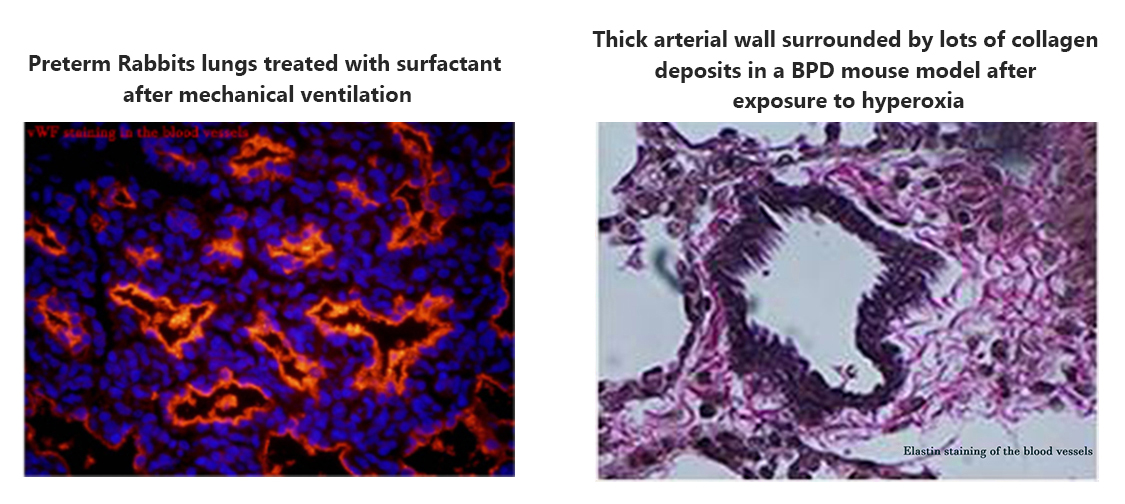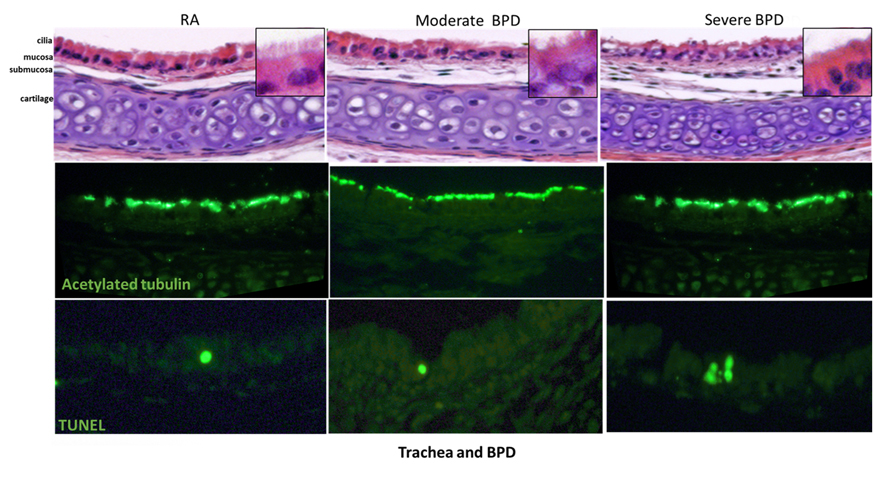 Echocardiograph showing parasternal Short Axis View (SAX) in a neonatal mouse heart after exposure to hyperoxia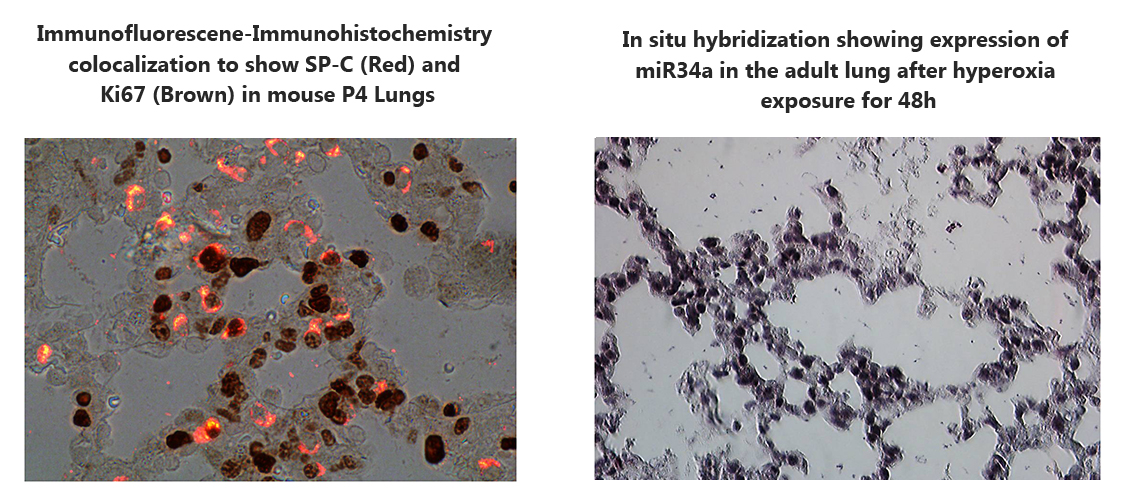 MicroCT of lung vasculature showing recovery after treatment with miR34a inhibitors