Leadership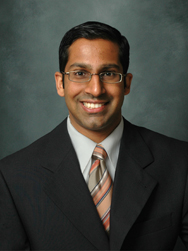 Program Director, Medical Education Fellowship
Clerkship Director
Associate Professor of Emergency Medicine, CMSRU
Assistant Dean of Curriculum, Phase 2
About Me
Sundip Patel, MD, is an Associate Professor of Emergency Medicine and Assistant Dean of Curriculum - Phase 2 at Cooper Medical School of Rowan University (CMSRU). He also serves as the Emergency Medicine Clerkship Director at the CMSRU. Dr. Patel graduated from Villanova University summa cum laude and received his medical degree from UMDNJ-Robert Wood Johnson Medical School – Camden. He completed his residency in Emergency Medicine at Cooper University Hospital where he served as chief resident of the program. In addition, Dr. Patel completed the EMF/ACEP Teaching Fellowship Program to further enhance his skills in teaching medical students.
Since 2007, Dr. Patel has been working in the Emergency Medicine Department at Cooper University Hospital with a focus on medical education. He has taught and mentored numerous medical students during this time, closely guiding many into a career in Emergency Medicine. Over the past five to six years, Dr. Patel has been more closely involved at the medical school with the day to day running of the Fourth Year Curriculum of CMSRU and helping to create new elective rotations for students. His interests have included teaching learners how to be teachers, the use of technology in education, and the use of asynchronous learning to replace in-class lectures. Dr. Patel has received teaching awards for his efforts, including the Foundation of UMDNJ Excellence in Training Award in 2009.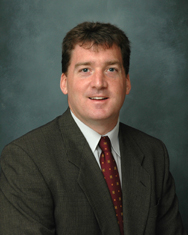 Assistant Program Director, Medical Education Fellowship
Vice Chairman, Department of Emergency Medicine
Associate Professor of Emergency Medicine, CMSRU
Assistant Dean of Graduate Medical Education
About Me
Andrew L. Nyce, MD, is an Associate Professor of Emergency Medicine and Assistant Dean for Graduate Medical Education at CMSRU. After graduating from the Pennsylvania State University, he attended Jefferson Medical College where he earned his MD. He was a member of the founding class of the Emergency Medicine Residency Program at Cooper University Hospital and joined as a faculty member at Cooper immediately after residency. Over the past 20 years, he has served the Director of Undergraduate Medical Education, Program Director for a decade and is currently the Vice Chairman of the Department where he concentrates on education and ED operations. He has earned multiple teaching awards in addition to being awarded membership to the Alpha Omega Alpha Honor Society. Dr. Nyce has multiple publications and has contributed meaningfully to multiple educational innovations. He remains passionate and committed towards undergraduate and graduate medical education and serves on GMEC at Cooper to help mentor young programs and/or programs in need. He lectures on orthopaedic emergencies, bedside communication and leads a senior resident curriculum designed to assist residents as they transition out of residency to independent practice.
Core Faculty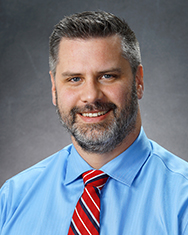 Assistant Program Director, Emergency Medicine Residency
Assistant Professor of Emergency Medicine, CMSRU
About Me
Richard Byrne, MD, is an Assistant Program Director of Emergency Medicine at Cooper Medical School of Rowan University (CMSRU). He graduated from the University of Pennsylvania and received his medical degree from the University of Medicine and Dentistry of New Jersey Robert Wood Johnson Medical school (Camden campus). He completed his Emergency Medicine residency at Cooper, where he served as chief resident.
Dr. Byrne has worked in various roles in both undergraduate and graduate education. He contributed to the development of the fourth year Emergency Medicine Clerkship curriculum and has served as faculty advisor to the Emergency Medicine Interest group. In his role as Assistant and now Associate Residency Director he designed and implemented a high-fidelity simulation and procedural education curriculum as well as a modern didactics curriculum. Dr. Byrne also works as an editor on the Cooper EM Residency educational FOAMed website EMDaily.
His research interests are in the fields of medical education and resource utilization in the Emergency Department. He has lectured regionally and nationally on a variety of topics including airway management and cognitive bias in medical decision making. Dr. Byrne's primary passion is in the clinical education of medical students and residents in the Emergency Department.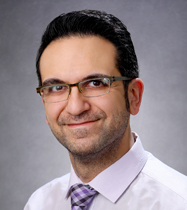 Associate Professor of Medicine, CMSRU
Associate Professor of Emergency Medicine, CMSRU