Gastroenterology fellows train at three locations which offer a broad range of clinical experiences:
Cooper University Hospital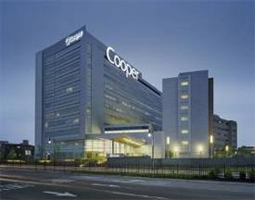 Cooper is a tertiary care setting and receives referrals from Trenton, the Atlantic coast, and Philadelphia areas. Our institution houses world-renowned intensive care and trauma surgery services.  The MD Anderson Cancer Center partnered with Cooper University Hospital which has elevated oncology care and our entire hospital to world class status.
During training at Cooper, fellows primarily serve on the consult service. The consultative service is comprised of a team of two fellows and offers a diversity of acute and chronic gastrointestinal diseases. There is no inpatient primary gastroenterology service at this location. Fellows have the opportunity to perform procedures on inpatients that they are consulted on in addition to their dedicated rotations in the endoscopy unit. During their third year, fellows receive training in advanced endoscopic procedures including endoscopic retrograde cholangiopancreatography (ERCP), endoscopic ultrasound and Radio Frequency Ablation (RFA).
Our Lady of Lourdes - Willingboro
Our Lady of Lourdes-Willingboro is a 173-bed hospital that offers the fellows additional exposure to training in the community setting. Here, fellows participate in endoscopic procedures and hone their skills in outpatient colorectal cancer screening and video capsule endoscopy interpretation.
Einstein Medical Center - Philadelphia
Einstein is a tertiary-care setting in North Philadelphia with more than 700 beds. Cooper fellows work closely with Einstein gastroenterology and hepatology fellows on the liver service, both inpatient and outpatient. Fellows rotate on a primary hepatology service staffed with an attending hepatologist, as a hepatology consultant in the hospital and outpatient hepatology clinic. Fellows become intimately involved with pre- and post-liver transplant care as well as a broad spectrum of other hepatology disorders. Fellows attend weekly pathology conference, tumor board, and transplant meetings.
Cooper Digestive Health Institute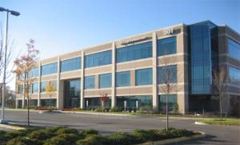 Comprehensive digestive disease diagnosis and treatment in suburban Mount Laurel, New Jersey. The Cooper Digestive Health Institute's offers the latest endoscopy and other non-surgical technologies to patients with expert care in a welcoming environment designed for maximum comfort. Every detail of the institute has been engineered to ensure patient satisfaction, from the individualized patient plan of care, to the seamless flow between exam area and procedure rooms, to the convenient parking. Fellows rotate to the Digestive Health Institute regularly for Ambulatory Clinics and out patient procedures.