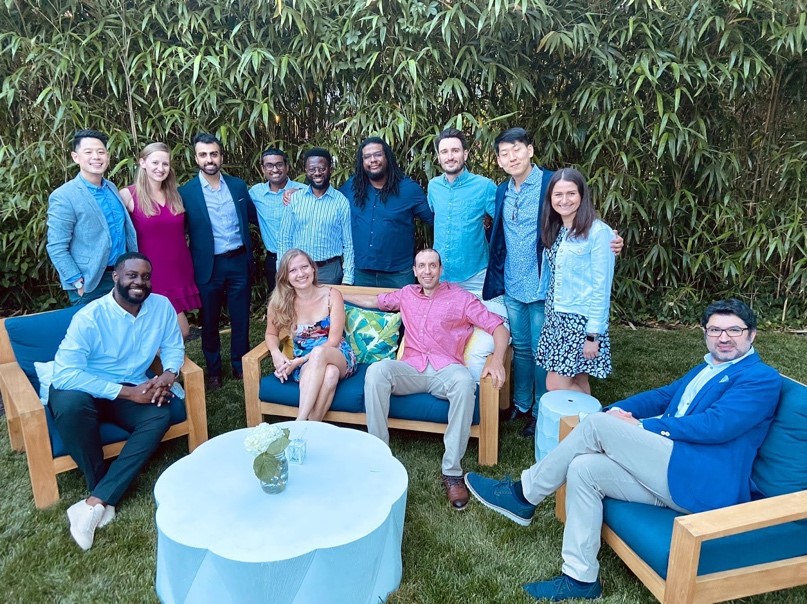 Our program prides itself on its close-knit community and the supportive environment we have cultivated in our residency. Residents and attendings frequently socialize outside of work. As many of our residents live in Philadelphia, some of our favorite activities include going to happy hours, trying new restaurants, picnicking along the Schuylkill river, cheering on our sports teams (go Eagles, Sixers, and Phillies!), and visiting the many different museums Philly has to offer. Philadelphia is just a short drive to the New Jersey and Delaware beaches as well as the ski slopes and hiking trails of the Poconos and Catskills. We encourage you to follow our Instagram page to see what our residents are up to. 
Cooper Radiology Resident Activities
Cooper Residents have many hobbies and interests outside of radiology: 
Cycling
Soccer
Hiking
Flying (real!) airplanes
Dance
Travel
Skiing/Snowboarding
Figure skating
Annual Resident Retreat
The annual resident retreat is one of the highlights of the year. Residents and program directors are excused from all clinical duties and head down to the Jersey Shore for an entire day. Residents spend time reviewing the program, discussing wellness, and performing team building exercises. The afternoon is spent at the beach socializing, playing games, and, for those more adventurous, jumping into the ocean!