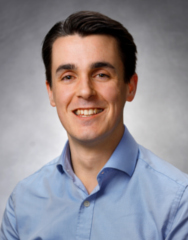 I'm happy to have the opportunity to introduce you to the Medical Physics Residency Program at MD Anderson Cancer Center at Cooper.
Medical physics residencies have existed in some form for many years. Before the American Board of Radiology began to require residency training for medical physics graduates, many programs existed as an alternative way of entering the field for physicists who had started a different career path. Graduates from medical physics programs were hired as junior physicists and did their training on the job. Therefore, training of new physicists suffered from high variation in quality.
Our residency program was started following positive educational experiences with local medical physics graduate students. Since that time, we have been able to cultivate an environment conducive to teaching future medical physicists. Our staff understand that educating the next generation is critical not only to the furthering of the field, but also to the sharpening of their own skills.
We received our accreditation from CAMPEP in 2019. Since then, we have graduated 4 residents and all have moved into positions as clinical physicists. We recently welcomed our sixth resident in July 2023. Though we are a small department, we have tremendous resources to draw on both internally and through our partner-level affiliation with MD Anderson Cancer Center. Utilizing these resources gives us the ability to provide residents at with a high quality combination of education and on-the-job experience to branch the years between graduate school and their first clinical positions.
Our program is designed to provide in-depth training in the modern practice of the application of physics to radiation oncology. The goals of the program are to produce fully independent medical physicists capable of integrating with and working with a team of radiation oncologists, nurses, therapists, and dosimetrists.
Residency is a critical stepping stone to a successful career. The experiences available to residents are dependent both on the equipment in their clinics as well as the experience of their faculty. Our greatest strength of our program is the camaraderie, experience, and enthusiasm of our faculty. We have a support staff of physicists eager to help and teach residents during their two years here. We welcome your interest in our program and look forward to the opportunity to meet you.
Michael Walsh, MS, DABR
Program Director, Medical Physics Residency