Welcome from our Program Director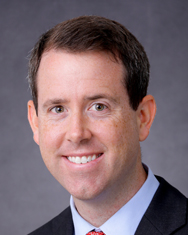 Thank you for your interest in our General Surgery Residency at Cooper.
The mission of the General Surgery residency program is to educate and train knowledgeable, technically skilled, compassionate, inquisitive surgeons who are capable of the independent practice of surgery, and able to care effectively for diverse patient populations. We further aim to assure their education in academic pursuits and patient safety and quality improvement so that they are capable of practicing in the modern academic and clinical health care environment. The General Surgery Residency is committed to the recruitment and retention of a diverse group of residents and faculty, and to provide opportunities for members of groups underrepresented in medicine to excel in our field.
Our six-year program is an ACGME accredited General Surgery Residency sponsored by Cooper University Hospital and Cooper Medical School of Rowan University, with four categorical residents/year. We provide broad training in General Surgery on our main campus in Camden, New Jersey. We serve a socioeconomically diverse community, and provide tertiary care to a seven county region with a population in excess of two million people. Five clinical years are devoted to acquiring knowledge and skills in all of the principle components of General Surgery. Clinical research is a fundamental part of the curriculum throughout residency. The full time surgical faculty represent a broad range of surgical specialties, and many hold leadership positions in local, regional, and national organizations. The residency is supported by an ACS Level I Adult Trauma Center / Level II Pediatric Trauma Center, and the Cooper/MD Anderson Cancer Center. Surgical simulation is integral to the educational program, as are minimally invasive and robotic surgery. All trainees are involved in performance improvement and patient safety activities. Graduates achieve eligibility for certification by the American Board of Surgery, and are able to enter the independent practice of surgery or gain entry to fellowships in the subspecialty of their choice.
Between the second and third clinical years of this six-year program, the residents engage in a dedicated research fellowship under the guidance of the surgical faculty. The Division of Research provides opportunities in basic science and translational research. Residents also continue their involvement in clinical research in a broad range of surgical fields during this fellowship year. A few of the recent publications and podium presentations of recent residents are listed later in this document.
Our graduates have gone on to practice general surgery, and to fellowship training in a variety of specialties. A number have gone on to leadership roles in academic institutions and surgical societies.
We encourage those who have the drive to become excellent clinical surgeons, and to understand and harness the science of surgery, to apply to our program. We welcome your interest and look forward to meeting you.
Michael E. Kwiatt, MD
Program Director, General Surgery Residency Program
A Note from the Department Chief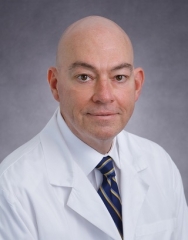 Greetings and thank you for your interest in training at Cooper.
We are southern New Jersey's only academic, tertiary care medical center. As such, we provide a rich and varied training experience with a large and growing surgical volume.
I became Chairman in 2008, after 23 years at the University of Pennsylvania. Since then, Cooper has seen the addition of its new Cooper Medical School of Rowan University, which graduated its first class in 2016. This has deepened our academic resources and enriched the training environment.
The campus has seen a number of expansions during this time, with the addition of 25 operating rooms for a total of 38, including two robotic rooms, a room equipped with a CT scanner, a room with an O-arm, three hybrid OR/ angiographic suites, and state-of-the-art laparoscopy rooms. The affiliation of Cooper with the world-renowned MD Anderson Cancer Center in Houston, Texas, to create MD Anderson Cancer Center at Cooper, has dramatically increased the volume of oncologic and reconstructive surgeries, providing many opportunities for participation in advanced treatment and research protocols.
Our Level 1 Trauma Center is the region's largest and busiest, offering surgical trainees a rich experience in management of traumatic injuries and reconstruction. Our faculty has more than doubled in size since 2008 and now numbers more than 70 surgeons. While they are clinically excellent and busy, they are also extremely academically productive and seek to collaborate with trainees to mentor them in research.
In 2020, the Department of Surgery at Cooper published more than 100 articles and book chapters. Our faculty serve on the editorial boards of many journals and are nationally and internationally recognized as leaders in their specialties. We have an active basic science research program, with emphases on regenerative medicine and epigenetics. The department maintains both a large animal and small animal vivarium with two large animal operating rooms. We are passionate about education of surgical trainees and welcome your interest in our programs.
Jeffrey P. Carpenter, MD
Chairman and Chief, Department of Surgery