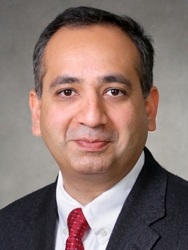 Thank you for your interest in the Orthopaedic Trauma Fellowship.
The Trauma Center at Cooper University Health Care was established in 1982 and is one of only three New Jersey state-designated Level I Trauma Centers verified by the American College of Surgeons, the highest national recognition possible. Cooper serves as the regional trauma center for southern New Jersey and is the only hospital in the Delaware Valley that provides trauma care for both adults and children. Our trauma center cares for severely injured patients involved in motor vehicle crashes, falls, industrial accidents and acts of violence.
While a member Cooper's Orthopaedic Trauma team, a vital component of caring for patients with traumatic injuries, you will have the opportunity to experience a blend of trauma that is both complex and more routine. You will frequently be asked to demonstrate independent clinical judgment and you should expect to function within a certain degree of autonomy.
At Cooper, we understand that the practice of orthopaedic trauma relies heavily on a multidisciplinary approach to patient care, necessary to achieve the best clinical outcomes. You will learn that achieving comprehensive, progressive care requires a large effort on the part of many specialties to get our patients and their families through this very difficult time. This team approach necessitates all clinical staff working collectively, throughout the hospital, in a collegial and collaborative fashion. We hope you will do your part to make our service the best in the country.