Greetings From the Program Director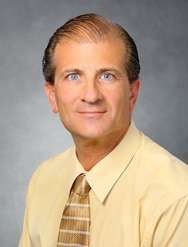 As Program Director, I take great pride in the Neurology Residency Program at Cooper University Hospital. Since our program started with our first three residents ten years ago, our reputation as an excellent training ground has spread throughout the country through our graduates, who are highly regarded in the job market and have secured esteemed fellowships and clinical positions. More importantly, several of our graduates have returned to Cooper, a testament to the clinical opportunities and work environment here.
The diversity of our patients is the backbone of the educational experience. Exposure to patients representing a broad spectrum of both common and uncommon neurological disorders, as well as to patients with varied socioeconomic backgrounds, reinforces a robust didactic curriculum. Residents assume greater responsibility as they progress through training, always with the support and supervision of enthusiastic faculty with broad clinical interests. There is a very strong support for our academic mission, including comprehensive electronic resources, support from library staff, and a dedicated research institute. The learning environment is further enriched by Cooper Medical School of Rowan University, which offers many teaching opportunities to trainees. There is abundant interaction between numerous academic programs to foster a multi-disciplinary approach to patient care and scholarly activity. Departmental and institutional support, including an annual poster competition, further creates an environment conducive for research. Past and current residents have produced topnotch research— publishing numerous manuscripts (nine as first author!), as well as dozens of abstracts and presentations at national and international meetings.
Under the direction of Dr. Warren Goldman, Cooper has established a regional reputation as South Jersey's only Joint Commission-Certified Comprehensive Stroke Center and a leader in the neurosciences. The recent addition of Dr. Tudor Jovin as Chief of Neurology and Director of the Cooper Neurological Institute demonstrates Cooper's continued commitment to excellence. Under his leadership, the development of other programs such as tele-stroke services will continue to enhance patient care while offering cutting edge educational experiences to our trainees.  
This is truly a great environment for future neurologists to train and a very exciting time to be in the Cooper family. The unique atmosphere provides a strong emphasis on clinical neurology, yet also provides abundant exposure to clinical research and basic science enabling the graduating resident to explore careers in academics, research, and clinical practice or to continue into subspecialty fellowship training. We encourage you to apply to our program so that you may visit us and see firsthand the exciting opportunities we offer.
Joseph V. Campellone, MD
Program Director, Neurology Residency
Director, Electromyography Laboratory, Cooper University Health Care
Professor of Neurology, Cooper Medical School of Rowan University
---
Greetings From the Department Chair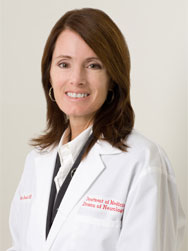 Dear Applicants,
Welcome to the Neurology Residency Program at Cooper University Hospital. We are delighted that you are interested in learning more about our hospital and its superb training opportunities. Cooper has a long history of excellence in education. Our residency graduates have been exceptionally well trained and are ready to take on any clinical or educational challenge.
Our neurology faculty are regional experts in diverse subspecialty areas, including cerebrovascular disease, endovascular / interventional neurology, epilepsy, multiple sclerosis, neuromuscular, and movement disorders. We have a wonderful mix of seasoned experts and recently expanded our services with additional clinicians with a passion for teaching, including two of our own graduates, who provide broad clinical and educational experiences while enhancing delivery of care. We are committed to your development as a person, a physician, and as a leader in the medical community. Our program's size and structure make it an ideal choice for learning the "art and science" of neurology. Our residents cover only one hospital under the supervision of committed faculty, which provides opportunity for much more individualized instruction than possible at other programs.
The program benefits further from our collaboration with Cooper Medical School of Rowan University, providing resident trainees the opportunity to share their knowledge with enthusiastic medical students. This collaboration encourages an environment conducive to team-focused patient care, safety, research and education. Our residents also benefit from neuroanatomy labs, pathology reviews, and SIM labs experiences also possible through our affiliation with CMSRU.
Please consider applying to our program if your goal is to be an excellent neurologist functioning at the highest level of knowledge and experience after residency. This is one of the most exciting times in your professional career, and we look forward to helping you achieve your professional and personal goals, while having a little fun along the way.
Melissa A. Carran, MD
Chair and Chief, Department of Neurology, Cooper University Health Care
Associate Professor of Neurology, Cooper Medical School of Rowan University