Senior Leadership Team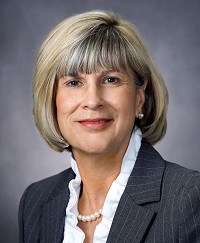 Kathy Devine, DrNP, NEA-BC
Senior Vice President and Chief Nursing Officer
About Me
Dr. Devine is responsible for professional nursing practice across the continuum of care to ensure safety, service, and quality outcomes for Cooper University Health Care's diverse patient population. In addition, she has administrative and operational leadership responsibility for Nursing and Patient Care Services. As SVP/CNO, Dr. Devine continues to advance nursing practice by engaging nurses in re-defining a professional practice model and shared governance structure that are grounded in theoretical tenets which align to organizational mission, vision, and values.
Dr. Devine has held various leadership positions during her tenure at Cooper. Prior to her current role, she served as the executive director for the Centers of Urgent and Emergent Services, Critical Care, and Hospital-Based Services, managing a comprehensive range of clinical programs. As a professional nurse, she has a diverse clinical background with experiences in adult and pediatric critical care nursing, emergency and trauma nursing, as well as flight nursing. She received her MSN and DrNP from Drexel University, and obtained her nurse executive advanced certification through the American Nurses Credentialing Center (ANCC), and her Lean Six Sigma Green Belt certification from Villanova University.
Dr. Devine is an active member of the Organization of Nurse Leaders of New Jersey, serving on the board of directors, by-laws committee, and Nursing Workplace Environment and Staffing Council (NWESC).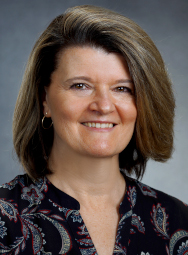 Jennifer Glendening, PhD, RN NEA-BC, CMSRN, CPHQ
Assistant Vice President of Professional Development
About Me
Jennifer Glendening, PhD, RN NEA-BC, CMSRN, CPHQ, is the Assistant Vice President of Professional Development, overseeing the Clinical Educators, Life Support Training Center, and Wound Care team since 2018. Jen has worked at Cooper for over six years in the Quality Department with her most previous role as Administrative Director of Clinical Effectiveness. She began her nursing career in 1993 and has progressively advanced her leadership skills in a variety of roles including Clinical Research Coordinator, Clinical Educator, and Staff Development Coordinator.
Jen graduated from Western Governors University with her Master of Science in Nursing Education in August of 2011 and has continued her passion for education as a Doctor of Philosophy in Nursing Candidate form Walden University with an anticipated graduation of February 2020. She has also continued her professional growth throughout her career by earning a number of certifications including; National certification in Nursing Professional Development (ANCC), National certification in Health Care Quality (CPHQ), Lean Six Sigma Green Belt (LSSGB) and Certified in Medical-Surgical Nursing (CMSRN). For two years, Jen was also a National Quality & Patient Safety Speaker for Premier Breakthroughs Conferences. Recently, Jen was recognized as a National Society of Leadership and Success Scholar. Other notable recognitions include 2015 March of Dimes Nurse of the Year, Infection Prevention, Risk, & Quality, 2014 Cooper Nursing Award: Nursing Excellence Award for Education, Mentorship, & Nursing Research.
Jen is trained in Lean Six Sigma and is a certified Change Agent/Green Belt with a history of success in many nursing areas such as scientific data, policy analysis, mentoring third party providers and training of staff on quality, safety, regulatory, and clinical education. She is a proactive and collaborative team leader with excellent communications and interpersonal abilities and has demonstrated success in health care services management, customer service, clinical research, project management, and large clientele database administrator in the non-profit health care industry.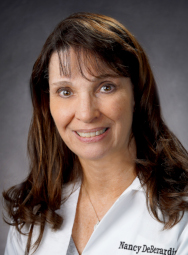 Nancy M. DeBerardinis, MSN, RN, BC
About Me
Nancy M. DeBerardinis, MSN, RN, BC is the Director of Education at Cooper University Health Care. Nancy has been with Cooper since 2008. Previous to her role as Director, she was a Clinical Educator as well as a full time night shift nurse on the Orthopedic/Neurology floor at Cooper. She has a Master of Science in Nursing from Immaculata University, Immaculata, PA, and her Medical Surgical Certification from the ANCC. She is also one of the editors for Bridges, a research publication at Cooper.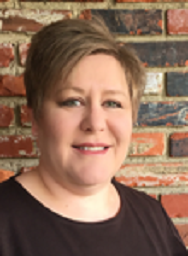 Laurie Stelmaski, MSN, AGCNS-BC, CWON
Advanced Wound Care Program Director