Nurse Educators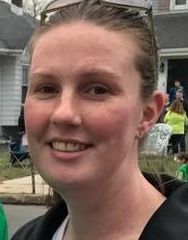 Jennifer Harbourt, MSN RN CEN
About Me
Jennifer Harbourt is a Clinical Educator and has been employed at Cooper University Health Care since June 2015. Jennifer has been a Registered Nurse for over 10 years and has been in a variety of roles including Emergency Department(ED) staff nurse, Assistant Nurse Manager, and Clinical Educator. She graduated from Mercer County Community College (MCCC) with AS in Business Administration in 2001 and continued her education at The College of New Jersey obtaining a BS Business Administration in 2004. She returned to MCCC to obtain an AS in Nursing in 2007 and continued to Thomas Edison State College where she completed her BSN in 2012 and her MSN with a Certificate in Nursing Education in 2015. Jennifer is a Certified Emergency Nurse and an Associate Editor of the Peer Reviewed Publication, Cooper Bridges. Jennifer is the Lead Clinical Educator at Cooper where she is involved in many organizational projects.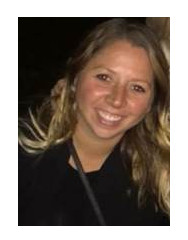 Danielle Castiello, MSN, RN, CCRN
Clinical Educator II - ICU
About Me
Danielle Castiello is the Clinical Educator of the Intensive Care Unit (ICU). She has been a nurse for 9 years and has been employed at Cooper since 2010, initially hired as a staff nurse in the ICU. Danielle has also served as the Associate Clinical Director of the ICU before becoming the clinical educator is 2016. She currently has a certification in critical care nursing. Danielle received her Master's of Science in Nursing Education from Holy Family in 2014. She was an adjunct professor at Holy Family University in their School of Nursing and Allied Health Professions from 2011 until 2016. Danielle has been published in 2 peer-reviewed journals. In her current role, she oversees the staff development and orientation of new staff in the ICU, assists in hospital-wide education, participates in quality improvement for the ICU, and assists with policy development and implementation.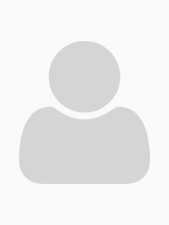 Jillian Curnew BSN, RN
Clinical Educator I for Kelemen 9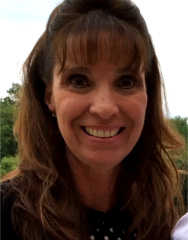 Nancy DeBerardinis, MSN, RN, RN-BC
Clinical Educator II - Med/Surg/Tele
About Me
Nancy DeBerardinis is the Clinical Educator II for the in-patient Surgical Service units at Cooper University Healthcare for almost 2 years. Nancy has been employed at Cooper since 2008. Previous to the educator role, Nancy was a full time night shift nurse on the Orthopedic/Neurology floor at Cooper. Nancy has a Master of Science in Nursing from Immaculata University, Immaculata PA. Nancy obtained a Medical Surgical Certification from the ANCC in November 2016. Nancy is also one of the editors for Bridges, a research publication at Cooper. In Nancy's current role, she supports and educates the patient care staff on her units so they can provide the most current and best quality of care to their patients.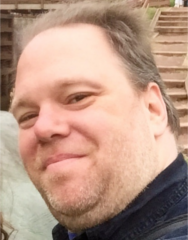 Thomas DeSanto, BSN, RN, CCRN
Clinical Educator II - Kelemen 10/INCU
About Me
Thomas DeSanto has been a nurse for the past 24+ years in various roles throughout the Tri-State area. He has experience with EMS, Critical Care Nursing, Emergency Nursing, IV Infusion Therapy, Wound Care, Long-term Care, Acute and Sub-acute Rehab. Tom also has held positions as A Nurse Manager, Clinical Educator, Staff Nurse and Nursing Supervisor. He has been employed with Cooper University Health Care since 2017, starting as a staff nurse in the Emergency Department, and now transitioning into the Clinical Educator II role on Kelemen 10.
Tom obtained his Associates degree in Science and Nursing at Gloucester County College and had returned to school to obtain his BSN in 2014 through Drexel University. Much of his education was obtained at Kent State University, where he studied Computer Science, and Drexel University where he continued his education in Nursing. Tom changed careers shortly after starting in the computer field. He is currently enrolled in Grand Canyon University where his field of study is Nursing Education. Tom graduated with his BSN and has spent a good portion of his career in Critical care or in the Emergency Department. He obtained his CCRN certification in 2015. He is passionate about nurses obtaining national certification. Tom truly feels that this exemplifies the best qualities of nursing and nursing skills. He was integral in piloting the Fail Safe Certification Program at Kennedy Hospital System and sponsored the creation and utilization of the Critical care lending library for National Certifications. As a member of the Critical Care service line committee at both Kennedy and Virtua, Tom spearheaded the creation of multiple policies and procedures including non-intubated detoxification policy, Ativan drip policy and Incident de-escalation techniques into the de-escalation policy.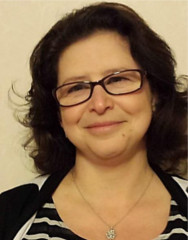 Marina Dvortsyn, MSN, RN
Clinical Educator II - Peds/PICU
About Me
Marina Dvortsyn, Clinical Educator for Pediatrics and PICU. Marina works at Cooper since 2003. She has been a staff nurse on Pediatric unit for 8 years. She also has experience as a clinical instructor. Marina has a Master of Science in Nursing from Thomas Edison State College. Marina works in her current role, for the last 3 years.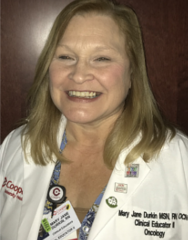 Mary Jane Durkin, MSN, RN, OCN
Clinical Educator II - Oncology
About Me
Mary Jane is the Clinical Educator II for MD Anderson at Cooper University Hospital and the inpatient oncology unit. She has been employed at Cooper since 1995 and has been a nurse for 36 years working in various fields such as critical care, telemetry, and oncology. Prior to her educator role, Mary Jane worked in the Outpatient Chemotherapy Infusion Unit for 16 years and she currently has her certification in oncology nursing. Mary Jane received her Masters of Science in Nursing Education from Immaculata University in 2016 and is an adjunct professor at Rowan College at Burlington County in the undergraduate nursing program.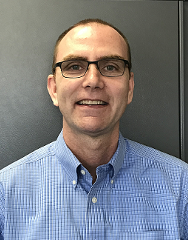 Patrick Matlack, MSN, JD, RN, CNL, CMSRN
Clinical Educator II - Med/Surg/Tele
About Me
Patrick Matlack, MSN, JD, RN, CNL, CMSRN (Kelemen 8) transferred to Cooper from Virtua Marlton where he worked on the Cardio-Pulmonary unit. He was successful in the attainment of funding for development and implementation of an early mobility protocol for COPD and pneumonia patients. Additionally, he was a member of the Magnet Structural Empowerment Team, mentorship and preceptorship program, and was a Professional Development Advancement Program Level 3 RN. Nursing is a second career for Patrick, as he worked as an Attorney from 1990 to 2006 representing clients in complex insurance coverage litigation and defendants in civil cases involving toxic torts and occupational diseases. In addition to a Juris Doctor (JD) from Rutgers University School of Law, he graduated with a BSN from Drexel University, and an MSN degree with a specialization as a Clinical Nurse Leader from the University of Alabama. Patrick has a national certifications as a Clinical Nurse Leader (CNL) and Certified Medical-Surgical Registered Nurse (CMSRN). He has also made presentations at the local level.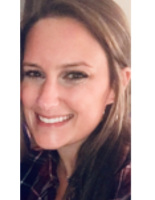 Erin McCafferty MSN, RN
Clinical Educator II Labor and Delivery
About Me
Erin McCafferty is the Clinical Educator II for the Labor and Delivery, Maternal-Fetal Care, and Mother-Infant Units. Erin has a Bachelor of Science degree from Rider University in Behavioral Neuroscience. She then entered an accelerated nursing program at Rutgers University where she earned a Bachelor of Science in Nursing.
Erin started her nursing career at Cooper in 2014 where she worked as a staff nurse on an Intermediate Post-Op unit. She then transferred to Labor & Delivery where she worked full-time days for over three years. She has worked as a Teaching Assistant at Rutgers Camden where she acted as a clinical liaison for both the Upper Division and Accelerated nursing programs.
Most recently, Erin obtained her Master of Science in Nursing from Drexel University. Erin is also part of the Labor & Delivery/NICU Task Force and is a go-to person for Unit-Based Council. In Erin's current role, she acts as resource for staff and supports them by providing education on current guidelines and recommendations. Her main goal is to educate staff so they can provide safe, quality, and competent care to their patients.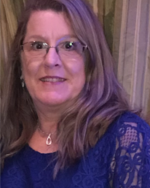 Lisa Passero, MSN
Clinical Educator of Peri-Operative Services
About Me
Lisa Passero is the Clinical Educator of Peri-Operative Services covering the Surgical Care Unit, Short Procedure Unit , Preadmission Testing, Post Anesthesia Care Unit, Holding , IV Team & Interventional Radiology.
She has been employed at Cooper University since graduating from Nursing School in 1996. Lisa has held various positions during her career in nursing including Staff Nurse and Associate Clinical Director.
Lisa received her MSN in Nursing Leadership in 2016 from Wilmington University. She continues to foster nursing students as an Adjunct Nursing Instructor at Rutgers Camden and Rowan College at Gloucester County.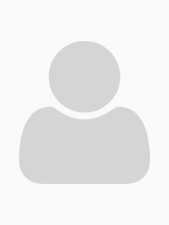 Patricia Scammon RN, CNOR
Interim Clinical Educator for the Operating Room
Larissa Schoudt, MSN, RN, CCRN
Clinical Educator II - Cardiology
About Me
Larissa Schoudt is the Clinical Educator of Cardiology, which encompasses the Coronary Care Unit (CCU), Pavilion 9, the Electrophysiology Lab, the Cardiac Catheterization Lab, and 4 South. In 2004, she obtained a B.S. in Law and Justice from The College of New Jersey before obtaining her BSN from Rutgers University in 2007. Larissa has been an RN and employed at Cooper since graduating in 2007 and worked as a staff nurse in the ICU before taking a critical care pool position and obtaining her certification in Critical Care Nursing (CCRN). Larissa lived and worked as a peri-anesthesia RN in Pennsylvania for 18 months before returning to Cooper's ICU in 2013. After rediscovering a love for cardiology, Larissa took a staff position in the CCU and began assisting with education initiatives. In 2018, Larissa obtained her MSN in Nursing Education from Grand Canyon University. Within her role, Larissa is heavily involved in staff education and has a special interest in research and evidence based practice.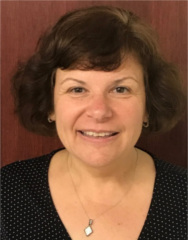 Linda Wicker RN, MSN, CCRN
Clinical Educator II - NICU
About Me
Linda Wicker RN, MSN, CCRN became an RN in 1988, obtaining my first position in Cooper University's Neonatal Intensive Care Unit (NICU).I graduated from LaSalle University with my BSN in 1996 and obtained my Masters in Nursing Education from Fairleigh Dickinson University in 2008.Clinical Educator II with a strong Neonatal Intensive Care background. Worked as a NICU staff RN for 14 years before taking the NICU Educator position for 13 years. Functioned as the Generalist Educator for 2 ½ years at Cooper University. Numerous publications in both" Neonatal Network" and "The Journal of Perinatal Medicine"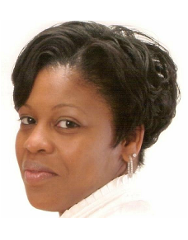 Christal Young
About Me
Christal Young is the Administrative Assistant to the Administrative Director of Professional Development, Carmen McDonald. Christal and has been employed at Cooper since 2016. She has over 20 years of Administrative experience.